Ongoing Program
1,000 Books Before Kindergarten
Reading together - also called shared reading - is the single most important way to help children get ready to read and become proficient readers. Reading together increases vocabulary and general knowledge. It helps children learn how print looks and how books work. Shared reading also helps children develop an interest in reading. Children who enjoy being read to are more likely to want to learn to read themselves. The more you read to your child, the more ready they will be to read on their own. Take up the challenge and read 1,000 books to your little one before they start Kindergarten. Visit our Beanstack page, create an account for your child and get started today.
Weekly Programs
Registration is required, and families can join any time. Siblings are welcome to sit in as needed.
Story Time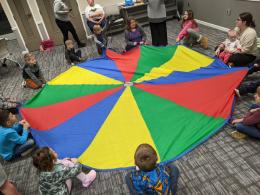 Story Time is offered for children ages 3 to 5. We focus on basic concepts like letter recognition, counting, motor skills and pre-reading skills. These are taught through songs, stories, games and crafts. 
Baby Bugs
Baby Bugs is for children ages 6 months to two years. Caregivers will participate with children in interactive play, sensory activities and songs.
Monthly Programs
Art Club
Learn about great artists and illustrators from Claude Monet to Alma Thomas to Bob Ross. Explore their most famous works, see how they created them, and make your own masterpiece using the same style. Each month we also create a collaborative art piece to display in the library. We may use paint, ink or other mediums, so please come dressed for a bit of a mess. This program is held each month for kids ages 5-12. Please call to register.
Chess Club
Learn the basic moves of chess or sharpen your strategic skills against players of all skill levels. Younger players will get advice and support from teens who are part of the Newton Falls Jr. High Chess Club. For ages 8 and up. Please call to register.
Kids Mini RPG
Too young for Dungeons and Dragons? Try out our super simplified version of a role playing game, set in your favorite fictional universe. From Harry Potter to Pokemon, we play in a different fantasy world in each game, and provide you with a ready-made character. Bring your own dice, or use ours. For ages 8-12. Please call to register.

Winter Programs
These programs are offered each December. Check the library calendar or Facebook for more information.
Mrs. Claus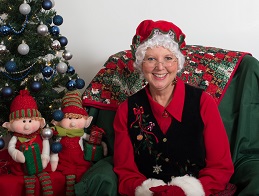 Each holiday season, the library welcomes Mrs. Claus for a special snack and story time. Preschool-age children will write a letter to Santa and bring it to Mrs. Claus for delivery and also have the opportunity to get a picture taken with her. Registration is always required.
 
Candyland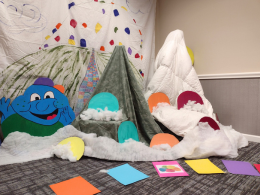 We turn our upstairs meeting room into a giant board game every winter break. Children can walk through Candyland collecting treats as they play the game. No registration is required.